Meet The Pastor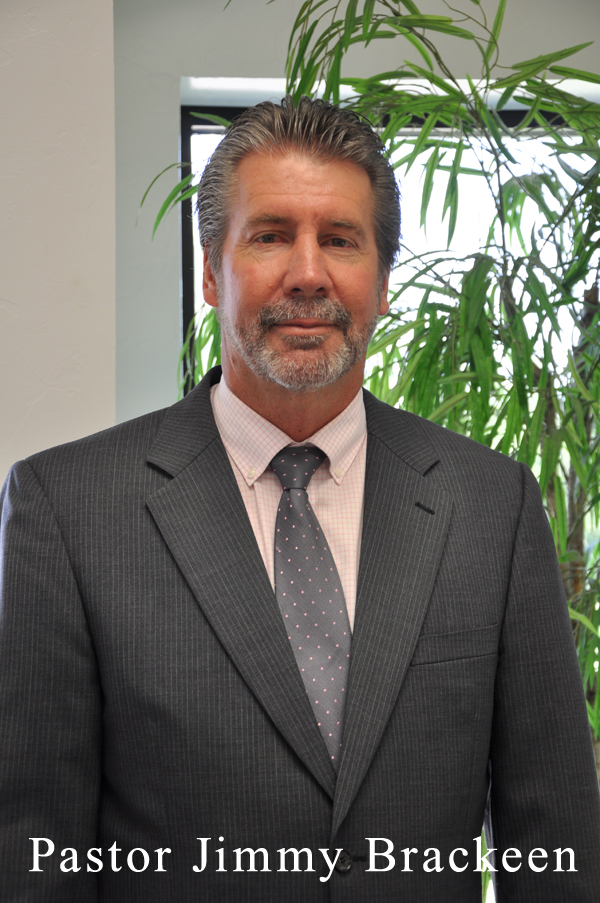 EVERYTHING MUST GO!!
In II Corinthians 5:17 we read:
             Therefore if any man be in Christ, he is a new creature: old things are passed away; behold, all things are become new.
 (AMPC) Therefore if any person is [ingrafted] in Christ (the Messiah) he is a new creation (a new creature altogether); the old [previous moral and spiritual condition] has passed away. Behold, the fresh and new has come!
In Romans 6:6 we read:
            Knowing this, that our old man is crucified with him , that the body of sin might be destroyed, that henceforth we should not serve sin.
 (AMPC) We know that our old (unrenewed) self was nailed to the cross with Him in order that [our] body [which is the instrument] of sin might be made ineffective and inactive for evil, that we might no longer be the slaves of sin.
In Ephesians 4:22-24 we read:
             That ye put off concerning the former conversation the old man, which is corrupt according to the deceitful lusts; And be renewed in the spirit of your mind; And that ye put on the new man, which after God is created in righteousness and true holiness.
(AMPC) Strip yourselves of your former nature [put off and discard your old unrenewed self] which characterized your previous manner of life and becomes corrupt through lusts and desires that spring from delusion; And be constantly renewed in the spirit of your mind [having a fresh mental and spiritual attitude],  And put on the new nature (the regenerate self) created in God's image, [Godlike] in true righteousness and holiness.
            When a store has a year end clearance sale they will have a sign that says " EVERYTHING MUST GO". They are getting rid of the "old" and making room for the "new". As New creations in Christ we must develop this same principle in our life. As we renew our mind with the Word of God, we must recognize what is the Old Man and get rid of it, at the same time acknowledging the attributes of the New Man, embracing them and making room for them in our New Life (Acts 26:1-32). 
In Matthew 16:13 we read:
             When Jesus came into the coasts of Caesarea Philippi, he asked his disciples, saying, Whom do men say that I the Son of man am?
            People in the natural identified Jesus as one of the prophets, but Jesus did not have an identity crisis. He knew who He was and He knew where He was from (John 6:38, 10:30-38). Jesus chose life by judging what He heard (John 5:30). We need to realize that in life there are only two choices, LIFE or DEATH (Deuteronomy 30:19). There are many choices that we make, but we must examine which category they fall under, LIFE (NEW MAN) or DEATH (OLD MAN) (Romans 8:5-6). Galatians 5:16 says "when we walk in the spirit, we won't fulfill the lust of the flesh". We will root out bitterness, strife, lack worry, fear, and unforgiveness and embrace our true attributes of LOVE, PEACE, JOY, FAITH, MERCY, HEALTH, AND BLESSINGS. (Ephesians 4:31-32, Galatians 5:22-23). 
In Mark 4:41 we read:
             And they feared exceedingly, and said one to another, What manner of man is this, that even the wind and the sea obey him?
            Jesus never forgot who He was and because of this, He always did His Father's Will (James 1:22-25). We can no longer know ourselves in the flesh. The OLD MAN MUST GO and the NEW MAN MUST MOVE IN! We are who God says we are and we can do what His Word says we can do. Words produce images and the longer we meditate on God's Word, the easier it will be to see who we are and when we see who we are we will do the Will of the Father (Joshua 1:8). We won't forget what manner of man we are. 
As we close, realize that God your Father created you in His image to carry out His Will in the earth. This year be diligent and fulfill your true purpose (Ephesians 2:10).
                                                                                                Pastor Jimmy Brackeen